About Periodontal Disease
in Long Island
Dr. David R. Scharf and his team have helped many patients who struggled with periodontal disease. We often allow the worries of everyday life to take over and we might neglect our oral hygiene as a result. It is extremely important not to delay periodontal disease treatment though, because the implications can have an impact on your general health, result in the loss of teeth, and lower your self-confidence.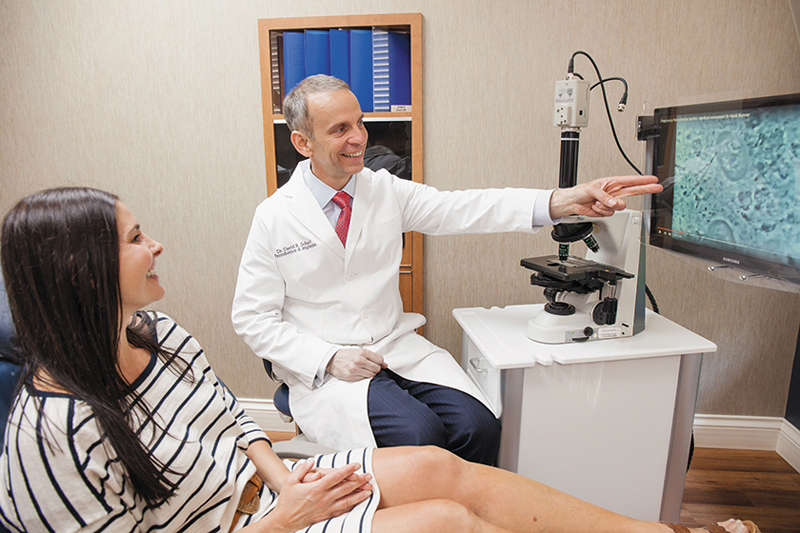 What Exactly is Periodontal Disease?
You might've heard all about plaque and gingivitis when you've watched commercials on television for oral health products. Gingivitis is a form of infection caused by the buildup of unhealthy bacteria in your mouth. It can cause your gums to be irritated and inflamed, but some cases take longer before it becomes a noticeable concern. As the bacteria builds up, it is able to spread through your gums and into your teeth and jaw.
We see more patients lose teeth to gingivitis than to other factors such as an injury or an untreated cavity. The reason for this is that unhealthy gums can't support your teeth and they'll pull away from your teeth if you don't receive periodontal disease treatment in time. If the infection spreads to your bone, it can become difficult to treat because it's not easy to reach or drain the bacteria as your immune system fights off the infection.
In the most severe cases, gum disease can threaten your general health. Infections that reach the blood can move to other areas of the body. While it's rare, some patients have suffered from septic shock due to untreated periodontal disease. It can be easy to discount the impact that your oral health has on the rest of your body, but treating your condition and then performing a daily care routine is important.
What are the Symptoms of Periodontal Disease?
The first symptom that you've got minor gum disease is when you see pink in the sink. Gingivitis causes inflammation and this irritation can cause bleeding when you're brushing or flossing your teeth. The other symptoms to look out for include the following.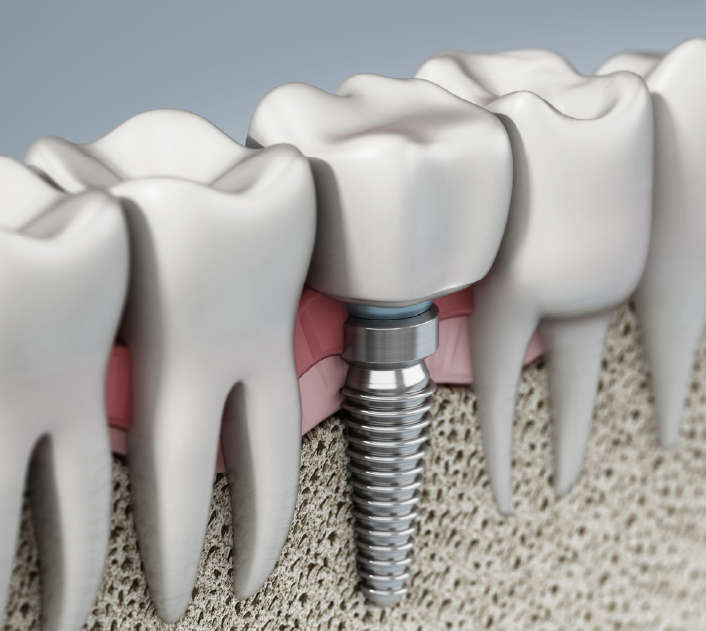 Bad breath: This can be a symptom not only of gum disease but can indicate other medical conditions you might want to look into.
Swelling: If you've got swollen gums, there is a high possibility that you've also got an infection of the gums.
The buildup of tartar: Tartar is a substance that builds up beneath the gum line when you're suffering from periodontal disease. It's an indicator that the infection is spreading and needs to be treated.
Redness and pain: If your gums are red or you're experiencing pain, it could be due to gum disease.
It's also possible for you to suffer from periodontal disease without any symptoms at all. This is why it's so important to see Dr. Scharf at least twice a year for a routine dental examination. We can detect the early signs and go over periodontal disease treatment options with you if we discover something of concern.
Advanced Periodontal Disease Treatment Methods
If you've been diagnosed with gum disease, Dr. Scharf will review the treatment options with you that he feels will be most successful. Here are some of the ways we may be able to treat your condition.
Scaling and root planing: This is a non-surgical procedure where Dr. Scharf will physically remove all of the built-up tartar and plaque on your gums and teeth. He will also prescribe antibiotics to kill off the bacteria he can't reach with his instruments. When combined with proper home care routines, this method resolves most cases when they're caught early.
Periodontal surgery: Dr. Scharf may recommend osseous surgery, which should remove infected tissue beneath your gum line so that your gums can heal and recover from the infection. He will then make sure that your gums are recovered to their normal depth.
LANAP: This stands for Laser-Assisted New Attachment Procedure. It's an advanced procedure that uses a laser to remove your diseased tissue while also helping your bones grow back. It's an alternative to traditional surgery that Dr. Scharf can tell you more about if you're considering multiple options.
Bone preservation treatments: In the advanced stages of gum disease, periodontal disease treatment revolves around saving your jaw along with your teeth. If your bones have started to deteriorate, you may need this form of intervention to prevent the loss of your teeth.
Bone grafts: If you've already lost a significant amount of bone, Dr. Scharf can use bone grafting to replace lost bone mass and even prepare your mouth for a set of dental implants. This is often reserved for the most severe cases.
The type of procedure you'll need will depend on what stage of periodontal disease you're experiencing and your health history. Each procedure requires a consultation with Dr. Scharf and a discussion about how best to prepare for your treatment. You'll also be instructed regarding how to continue treatment and recovery at home so that you can heal as quickly as possible and prevent the return of the disease.
---
Schedule an Appointment to Learn More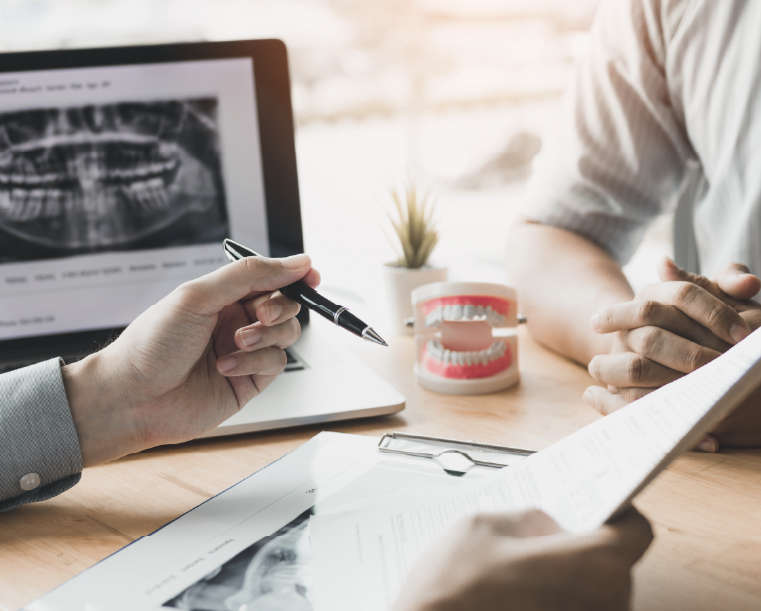 Dr. Scharf is both experienced and reputable as one of the leaders in periodontal disease treatment. His team will help you throughout the diagnosis and treatment of your condition so that you can restore your bright smile and recover from the pain you may be experiencing. Oral health is important to your overall health and state of wellbeing. You need a periodontist who is compassionate and provides the quality of care that patients have come to expect from Dr. Scharf.
Schedule your appointment today so that we can determine how advanced your gum disease is and determine the appropriate periodontal disease treatment method for you. If you're concerned about how you'll be able to pay for our services, we can assure you that we take dental insurance and have financing options available for the uninsured. We'll work something out because your health is of the utmost importance to us.