When was the last time you had such a wonderful customer service experience that you were instantly a raving fan? This is the experience we want our patients to have at Dr. Scharf's office, and we work hard to make it happen.
We know that YOU are a bright and perceptive individual who deserves care and attention, especially when it comes to your health. We know you have concerns, questions, and comments that are important. Listening to these is our first priority. We want you to know that you are valued and respected and that providing you with the most pleasant experience is what makes us Long Island's best periodontal practice (as deemed by the Long Island Press for six years!).
As a guest in our office, you will be greeted immediately and offered something to make you comfortable, like water, tea, or coffee. You will never wait without an explanation. If a circumstance beyond our control makes it so that you don't get in on time, you will know why and be given the option of rescheduling. We never want you to feel that you are a number in line. If you are new to our office, we'll happily take you on a tour to see our comfortable and clean rooms. We take pride in our aesthetic, including plenty of natural light, TVs in the ceiling, and little gifts for our guests, like soaps, toothbrushes, ice cream for surgery patients, hot packs, cold packs, and many other niceties to keep you comfortable.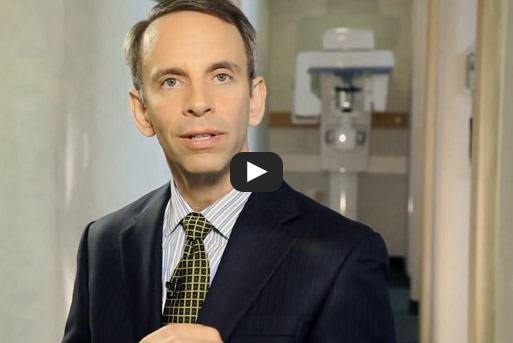 Our staff are trained to treat you like a friend, not a patient. When you call our office, your call will be answered, and your questions addressed. Even outside of business hours, we have someone on call to answer phones so that you never feel 'set aside.' If you have surgery in our office, Dr. Scharf will call you himself to check on you and make sure you feel taken care of.
We also want to make sure that each step is as convenient for you as possible. You have the option to fill out all paperwork in the comfort of your own home before you come in, and one of our staff will call before your first appointment to make sure you are ready and have your questions answered. No matter the reason for your visit, we want you to know that we appreciate your trust and we're certain that you will finally enjoy your dental visits.
Dr. David R. Scharf is a leading expert in the field of periodontics and lectures all over the world to present his research and teach other periodontists cutting-edge techniques. He has developed dental implant procedures that are now used by thousands of dentists. But his most important accomplishment is that he listens to YOU when you are in his office. If you are not completely impressed by your experience at Dr. Scharf's office, we want you to let us know how we can improve.
As a board-certified periodontist (which only one in three periodontists achieve), Dr. Scharf specializes in a variety of procedures and services that deal with periodontal issues – the bones and gums and supporting structures around your teeth. We've summarized some of the services here:
Dental Implants: These end up feeling and looking as natural as healthy teeth. Usually, these include titanium posts that bond with your jawbone and hold prosthetic teeth. They are sturdy and natural-looking, giving you the confidence you need to smile when you want to.
Gum Disease Treatment: There are several ways to deal with periodontal disease, which happens when bacteria stick around the gum line and eventually inflame the gums. The disease leads to a variety of complications, but we can treat this with any of the following:
LANAP: This is a laser therapy that cleans out the area around the infected tooth, allowing it to heal properly. It usually takes a couple of treatments and some healing, but we'll be by you every step of the way.
Pinhole Surgical Technique: This helps treat the recession of the gum line by stretching healthy gum tissue from the inside to cover a selected area. It is minimally invasive and has a quick recovery time.
Non-surgical Treatment: We also have options to treat gum disease for those who do not want anything invasive. These can be discussed at your appointment according to your needs and how advanced the gum disease already is.
Cosmetic Dentistry: We know how important your smile is and we want to give you the confidence you need to tackle everything you need to. We can help your smile look as perfectly natural as it was meant to be.
Contact us today and see what we can do for you!