Implant Supported Dentures
in Long Island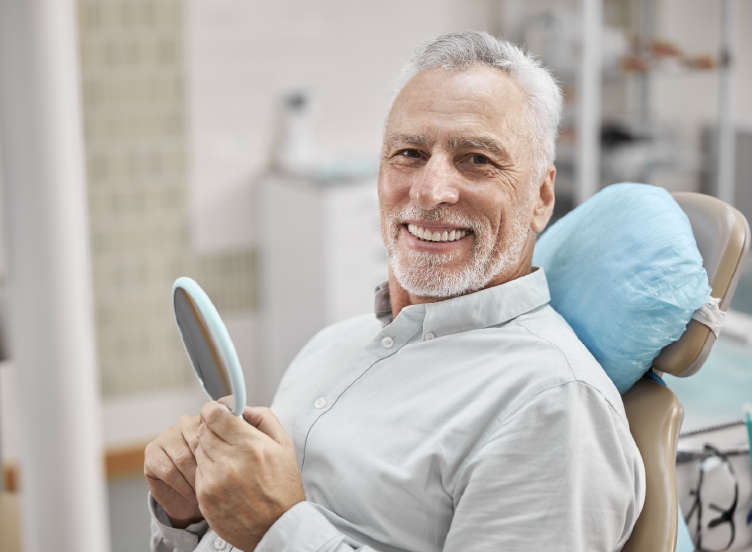 You may lose your teeth as you age and wonder about your options for keeping a healthy and attractive smile. Implant supported dentures may be the way to go since it's a safe and effective choice if you want a long-lasting result that's functional and aesthetically pleasing.
They're entirely different from traditional dentures that sit on top of the gums. Instead, they are secure in place and look and act more like natural teeth. They can improve your smile and keep your teeth healthy.
What are Implant Supported Dentures?
These dentures are somewhere between the conventional denture you may be familiar with that uses adhesive and the more expensive advanced full-arch dental implants. They preserve the overall structure of the mouth, and you can eat and chew as you normally would. They can stop the teeth from moving out of the mouth in unnatural ways, making them extremely effective. You can snap implant supported dentures on and off as you please, making them easy to clean when necessary.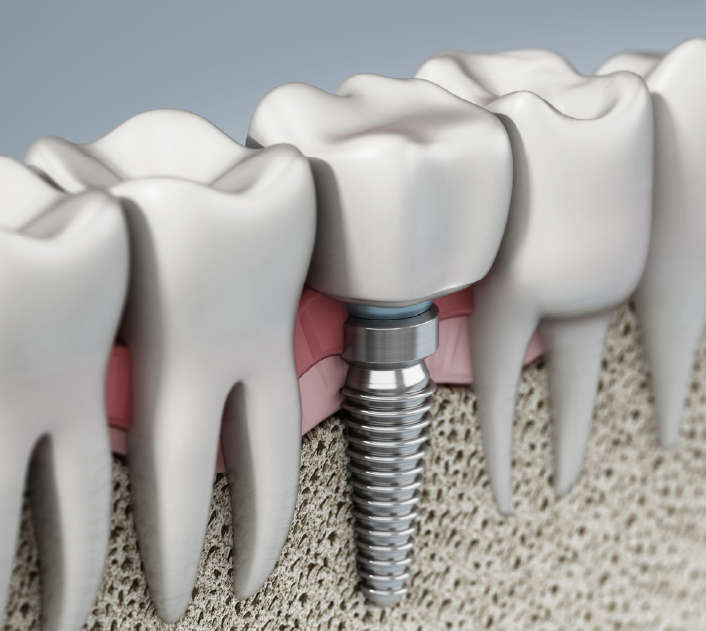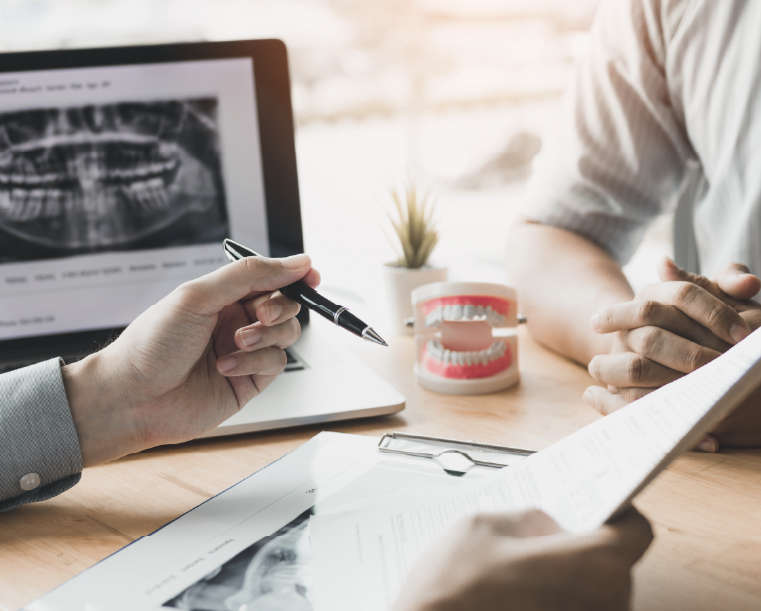 The Benefits of Implant Supported Dentures
There are many benefits implant supported dentures offer, especially when compared to traditional dentures. You'll not only have a more beautiful smile and more confidence but can go on with your daily life and eat foods and chew without any sliding around or complications. The following list covers a few ways this new innovation and upgrade can improve your teeth, smile, and life.
Improved chewing: Traditional dentures often slip around when you eat and chew foods. With implant supported dentures, they stay in place so you can return to eating a wide variety of food and drink. It'll be as if you're eating with normal teeth, and you'll hardly notice a difference.
Improved jaw health: Unfixed dentures may slip or move, leading to reduced bone density over time. Using implant supported dentures your jaw will stay stronger and remain healthier over time. You'll experience improved jaw health and less discomfort.
Better looking: You may notice or know that traditional dentures slip and move around when you're talking or eating. Implant supported dentures, on the other hand, are secure and simply look better. They look like your real teeth, and no one will know that you have them in. You can smile and talk without feeling self-conscious and feel more confident when talking and interacting with others.
Good as new teeth: Implant supported dentures remain fixed in place and look like the real deal. You can smile and talk as if nothing is different inside your mouth. Our team will ensure a flawless fit using a mold of your mouth and teeth. The implants are shaped to slot precisely into your mouth.
Minimal impact on existing teeth: Due to the tight and flawless fit, your current teeth will be preserved. Traditional dentures put pressure on your teeth, which causes them to move and misalign. Since they have minimal impact on existing teeth, you'll experience fewer dental issues and visits over the long-term.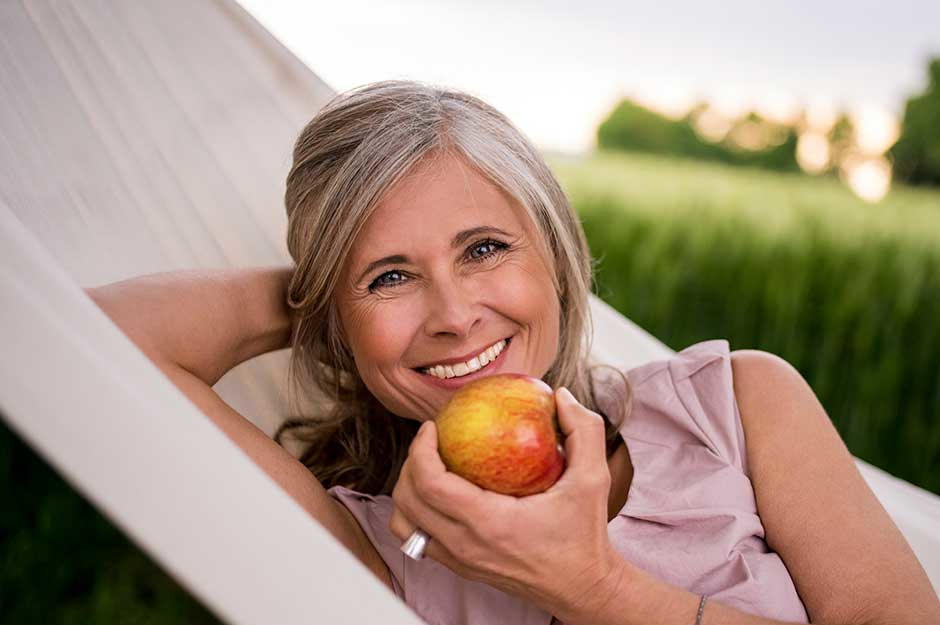 Are They Right for You?
You may opt for implant supported dentures if you have missing teeth or are frustrated with your current and traditional dentures. It's best to contact Dr. David R. Scharf and our team to set up an initial consultation so we can discuss your options and take a look at your teeth and jaw. If you've been wearing traditional dentures for an extended period, we'll want to take a look and see if there's any degradation of the jawbone. If so, be glad to know we can likely fix the issue by doing a bone graft so you can be a candidate for implant supported dentures. We'll be by your side to walk you through the process and answer your questions as we go.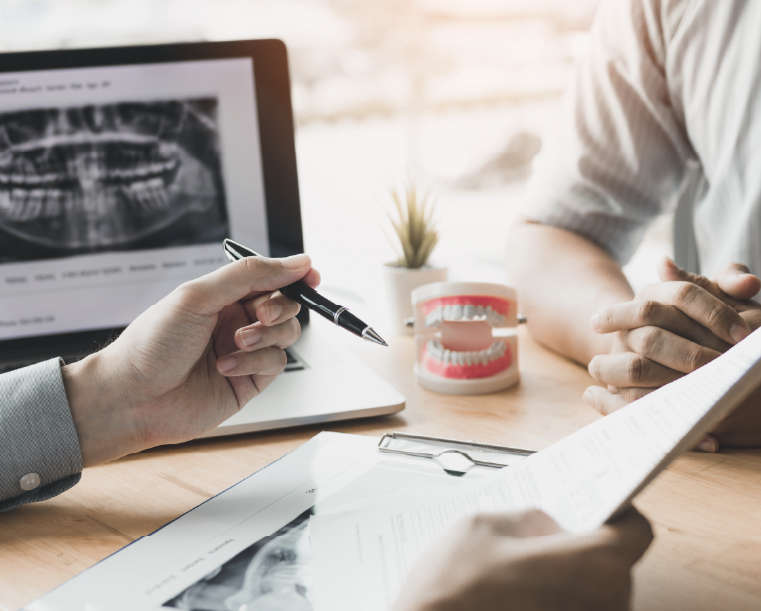 The Treatment
We promise to offer a treatment plan tailored to you and your needs. We'll set up an initial consultation with you to learn more about your current teeth and denture options. Our friendly and experienced team will perform a dental exam, which will include x-rays, to make sure your jawline can support dental implants. We can recommend the best treatment plan for you once these procedures are complete.
If you decide to move forward with implant supported dentures, our team will take molds and impressions of your teeth to ensure a correct and tight fit. We will start to install the implants into your jaw once we have the perfect template to use. Once they have settled, we can then fit the implants on top, so they can be removed for cleaning when needed. We will communicate each step of your treatment, and what we're doing so you feel comfortable and understand each stage of the process in detail. It doesn't matter if you're a new patient or an existing patient; we'll be able to start the process and proceed with the treatment quickly and efficiently.
Getting in Touch
As a guest in our office, you will be greeted immediately and offered something to make you comfortable, like water, tea, or coffee. You will never wait without an explanation. If you are new to our office, we'll happily take you on a tour to see our comfortable and clean rooms. We take pride in our aesthetic, including plenty of natural light, TVs in the ceiling, and little gifts for our guests, like soaps, toothbrushes, ice cream for surgery patients, hot packs, cold packs, and many other niceties to keep you comfortable.
Don't hesitate to contact us if you want to learn more about implant supported dentures and how they can improve the quality of your life and smile. We encourage you to get in touch with our team and schedule an appointment with Dr. Scharf today. Dr. David R. Scharf is a leader in Periodontics and lectures worldwide to present his research and teach other periodontists cutting-edge techniques. He has developed dental implant procedures that are now used by thousands of dentists. Schedule an appointment today!