Practice Updates Regarding COVID-19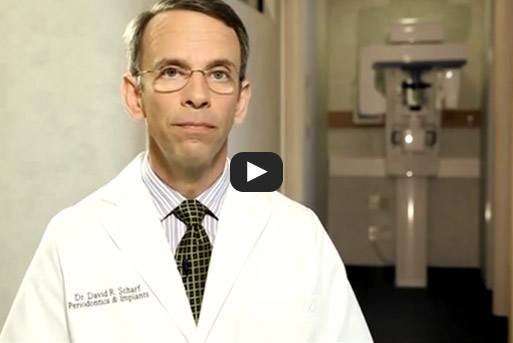 Dr. David R. Scharf and his team of dental experts believe that nothing should stop you from receiving the very best level of oral care available. Amidst the outbreak of SARD-CoV-2, our commitment to your health and safety has never been greater. We have subsequently implemented several COVID-19 practice updates to raise the bar on patient experiences, providing you with a reason to smile once more.
How are we going the extra mile to maintain a safe practice?
First and foremost, Dr. Scharf has implemented an array of upgrades to our Long Island dental practice. We satisfy and exceed all OSHA requirements for air and surface disinfection, enabling you to visit the practice without any fears of contracting the virus.
The changes include state-of-the-art facilities and protocols to help minimize human interactions and remove viruses before they reach patients or staff members. The key features of our comprehensive COVID-19 safety include, but are not limited to:
Barriers have been installed in all areas where human interactions take place. This includes the use of extensive Personal Protection Equipment (PPE) and level III surgical masks inside the practice rooms by all members of staff, as well as the installation of plexiglass shields in front office areas and non-treatment spaces.
Aerosol removal in all treatment rooms during dental procedures courtesy of state-of-the-art ADS Extraoral Suction units that implement UV sterilization alongside HEPA filtration.
Air purification and quality control through MedifyAir's true HEPA H13 filtration system, which removes 99.97% of particles to 0.1 microns, and utilizes an anion generator to trap negative ions inside the unit for optimal freshness and safety.
Hourly disinfection of all surfaces, including cabinet handles, doorknobs, and countertops. This is accompanied by fogging rooms with a salt solution between patients.
Furthermore, we have implemented the use of staggered appointments to prevent interactions with other patients while also providing our team with enough time to maintain a safe and sterile environment.
How will your visit compare to ordinary circumstances?
In addition to adapting the working environment, we have altered the patient experience for the sake of your safety and convenience. Therefore, all patients should familiarize themselves with the following changes that occur before and during the visit;
Prior to the visit, we will send you a COVID-19 health screening that must be completed 48 hours ahead of your visit. The questionnaire will need to be completed again on the day of your visit.
You will need to call us to inform us of your arrival to the dental practice and remain in your car until a member of staff comes to collect you for the appointment. Our reception area is closed, and you may need to complete a prepayment via telephone to remove unnecessary interactions.
As well as checking your paperwork, the member of staff will take your temperature before leading you into the building. You will skip the reception area and head straight to the restroom so that you can clean your hands before entering the treatment room.
Any friends, relatives, or carers will need to remain in your car and will not be permitted into the building as an extra precautionary measure.
Scheduling An Appointment
We thank you for choosing our practice for your periodontal care and dental implant services, especially at this difficult time. As always, we guarantee a world-class service in a state-of-the-art facility that has been adapted to meet the additional requirements imposed by COVID19. Whether you're a new or existing patient, we understand your concerns at this time and will be more than happy to answer any questions you wish to ask.
Do not hesitate to contact us via telephone or email to learn more or schedule your dental appointment today.
Sincerely,
Dr. David Scharf and the entire team.