Bad Breath Treatment
in Long Island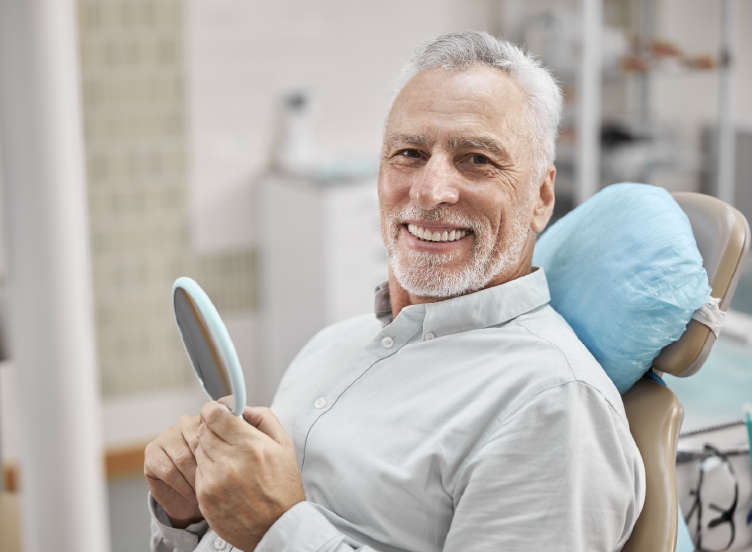 Bad breath, or halitosis as dentists call it, is something everyone experiences at some point, and often again and again throughout their life. While it's not uncommon to feel a bit embarrassed about bad breath, the truth is that there's no reason to feel ashamed. Bad breath is not only common, it is also relatively easy to treat with good oral hygiene practices and the help of a trained professional. If you are struggling with halitosis and want to keep your breath smelling fresh, take a moment to learn more.
The Relationship Between Food and Breath
While foods may smell good when we eat them, this is often not the case as they enter our bodies. Within the span of an hour, the sandwich you had for lunch has traveled into your digestive tract and bloodstream, affecting the way your body smells. While ordinary foods may not cause a strong odor, foods with strong smells like garlic or cured meats will likely be noticeable, even after a few hours have passed.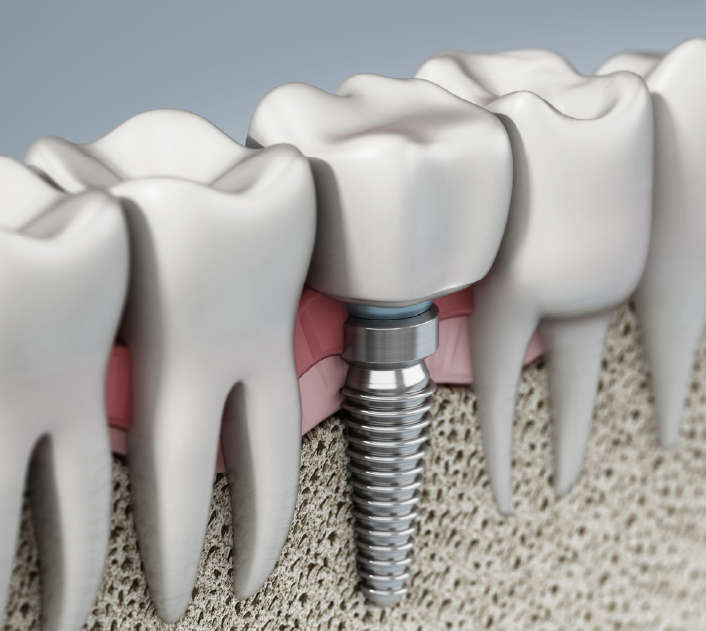 At the same time, food can also get stuck in your teeth and gums. If not removed by regular brushing and flossing, the bacteria that grow on them will lead to a noticeable odor. If you're worried about having bad breath, try to avoid these foods:
Garlic and onions
Soda and other sugary drinks
Alcohol
Cheese
Potent spices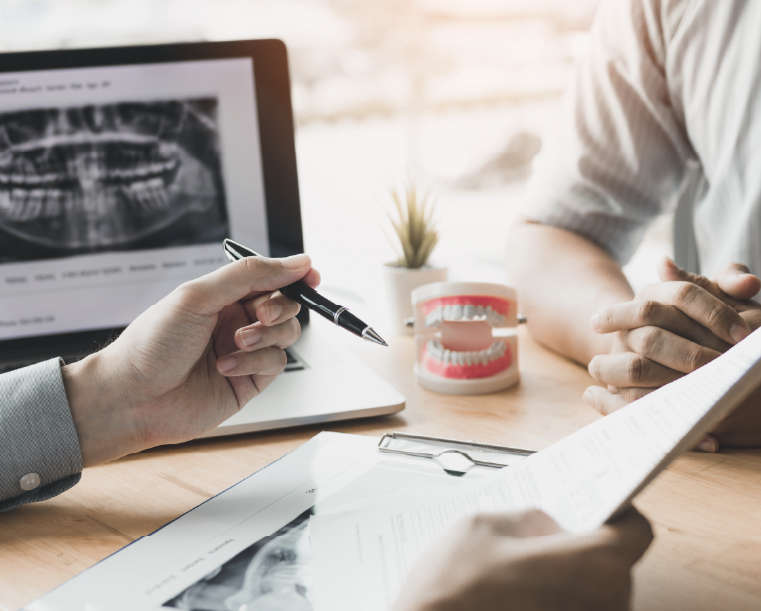 Top Causes of Halitosis
While food plays a large role in the formation of bad breath, it is in fact only one factor among many that contribute to the problem. If you're not sure what is causing your bad breath, it can be a good idea to talk to a periodontist who can look for these potential issues
Dry mouth
Respiratory infection
Chronic illness like diabetes or kidney disease
Acid reflux
Smoking
Can Bad Breath Lead to Other Problems?
Bad breath can also be a warning sign of more serious dental problems, which is why it's a good idea to talk with a periodontist if your bad breath isn't resolved within a few days. Gum disease, cavities, and yeast infections of the mouth can all lead to chronic bad breath.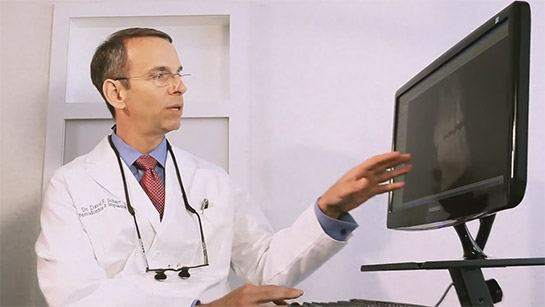 ---
Home Bad Breath Treatments
While chronic bad breath should always be brought to the attention of a periodontist, trying some of these home remedies can be a good place to start.
Practice Good Oral Hygiene
The foundation of any defense against bad breath is regular brushing and flossing. We recommend brushing after every meal, or at least twice a day, to clear your mouth of the bacteria that feeds on the sugars in food. Flossing each day is another must, as it helps remove bits of food between your teeth that a toothbrush can't reach.
Mouthwash
For many, mouthwash is the first line of defense against bad breath. It can be a good option to consider if you're looking for a quick fix, however it's best to keep in mind that it will only last a few hours. Without proper dental care, bad breath will return as soon as the mouthwash has worn off.
Stop Smoking
While it may be hard to kick the habit for good, quitting smoking or using other tobacco products will bring noticeable improvement to bad breath, immediately and in the long term.
Change Your Diet
It's well known that foods high in sugar speed tooth decay and contribute to odor-causing bacteria in the mouth. Especially pungent foods like onions and garlic also contribute to halitosis. Fruits and vegetables on the other hand can be a great way to help clear bacteria from your mouth.
It's also important to supplement a healthy diet with plenty of water, which will help keep the mouth moist, making it harder for bacteria to accumulate.
Replace Your Toothbrush
One aspect of oral hygiene that people often forget is to replace their toothbrush. For most people, this should be every three to four months, as the bristles bend and soften. Replacing your toothbrush will ensure you have the best tools available to fight bad breath. Just be sure to choose a soft-bristled option.
Clean Your Dentures
If you use dentures or other dental appliances, be sure to give them a thorough cleaning each day, just as you would your teeth. Bacteria can grow on these surfaces just as easily as in your mouth.
Schedule Regular Dental Visits
When all else fails, regular visits to your dentist will ensure that any chronic dental problems won't escape detection. Regular cleanings will remove the tougher layers of plaque that everyday brushing can't, ensuring your teeth and gums stay as clean as possible.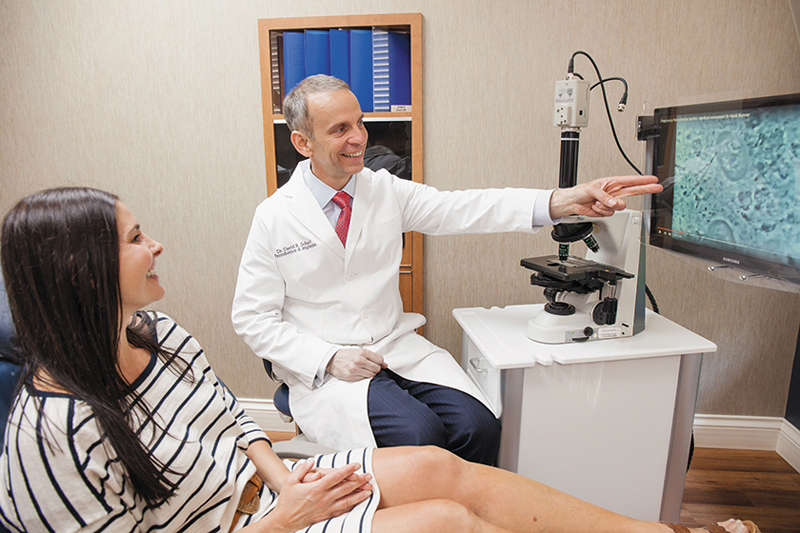 Professional Bad Breath Treatment
If you have tried all the above home treatments, or if you're looking for a little guidance on the best ways to fight bad breath, talking to a periodontist is always a good option. A periodontist will be able to pinpoint the exact cause of your halitosis and find effective ways to both alleviate symptoms, and find any underlying dental problems.
How Dr. David R. Scharf Can Help
As one of the leading periodontists in the Long Island, NY area, Dr. Scharf and his team are qualified to provide the advice and treatment necessary to resolve the causes of halitosis. At our office, you will be given specialized attention, to ensure that the dental care you receive is tailored to your needs.
If you are experiencing bad breath, get in touch with Dr. David R. Scharf for periodontal care. He and his team have the experience necessary to cleanse bad breath and provide oral hygiene solutions that promote long-term health.