Non-Surgical Gum Disease Treatment
in Long Island
Don't like the sound of dental surgery? Neither do we!
Dr. David R. Scharf offers nonsurgical options. Laser perioscopy can be used for gum disease instead of conventional "cut and stitch" surgery. Ask about the LANAP procedure!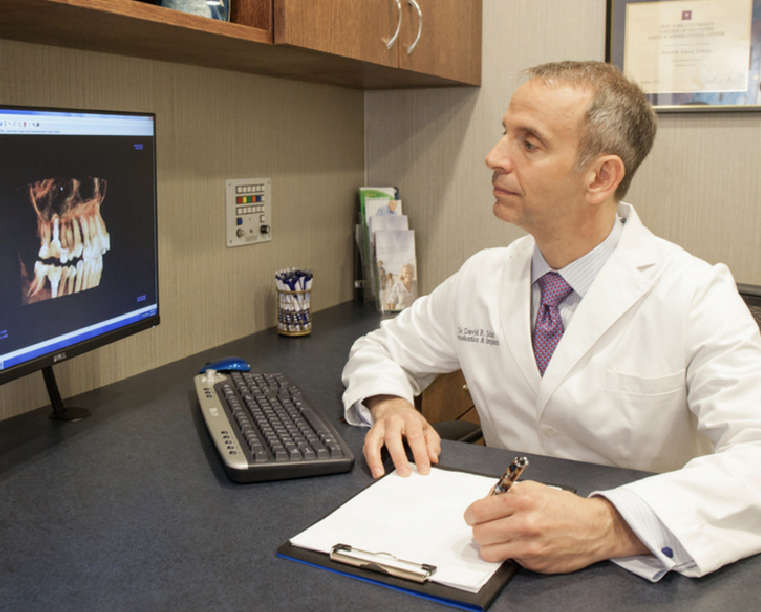 No other periodontist on Long Island provides more options to treat gum disease nonsurgically than Dr. Scharf. Many people think that a trip to the periodontist means gum surgery, but times have changed, and many procedures that used to involve "cut and stitch" techniques can now be performed with a laser. Dr. Scharf is Long Island's first choice for healthy gums without surgery.
Patients who only need nonsurgical services routinely select Dr. Scharf's office for the level of expertise he brings to periodontal care. Dr. Scharf was the first periodontist on Long Island to treat gum disease with perioscopy and the first periodontist on Long Island to use the Periolase laser to replace "cut and stitch" gum surgery.
Nonsurgical treatment methods depend upon the type of disease the patient has and how far the condition has progressed. The first step is usually a thorough cleaning, which may include scaling to remove plaque and tartar deposits beneath the gum line. The tooth roots may also be planed to smooth the root surface, allowing the gum tissue to heal and reattach to the tooth. In some cases, the occlusion (bite) may require adjustment.
Periodontal Tooth Scaling
Cleaning the teeth below the gum line is an important part of periodontic treatment. Antibiotics or irrigation with antimicrobials (chemical agents or mouth rinses) may be recommended to help control the growth of bacteria that create toxins and cause periodontitis. In some cases, Dr. Scharf may place antibiotic fibers in the periodontal pockets after scaling and planing to control infection and to encourage normal healing.
When deep pockets between teeth and gums are present, it is difficult for dentists to thoroughly remove plaque and tartar. Most patients find it close to impossible to keep these pockets clean and free of plaque. Rather than use "cut and stitch" gum surgery to access and clean out these pockets, Dr. Scharf uses the Periolase laser to reduce the pockets.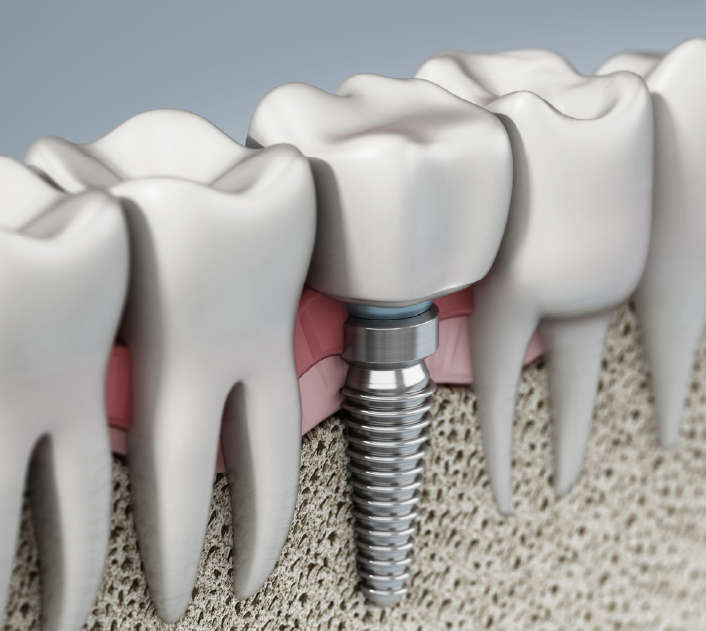 ---
Surgical Services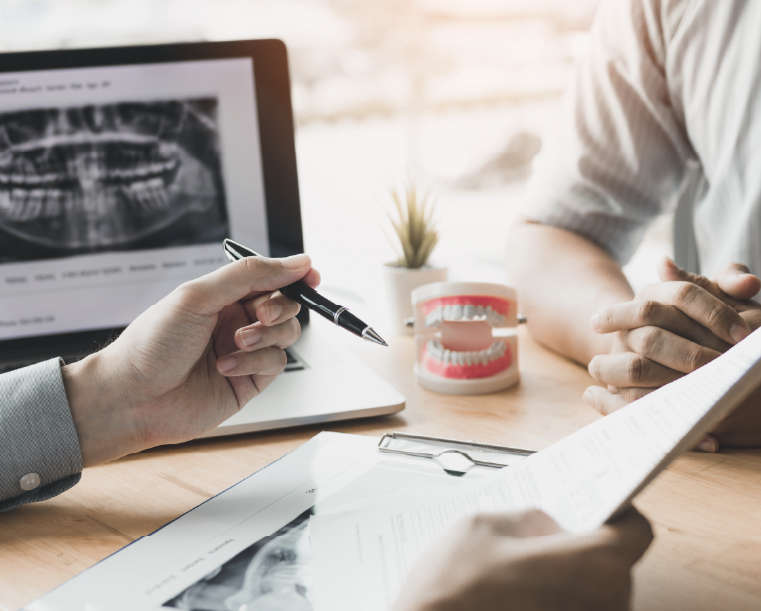 Dr. Scharf does still offer conventional flap surgery ("cut and stitch" gum surgery) for patients who prefer that treatment; however, most people choose to have their gum disease treated with a laser rather than this method. Dr. Scharf was the first periodontist on Long Island trained and certified to perform the FDA approved procedure called Laser Assisted New Attachment Procedure (LANAP). This laser has replaced "cut and stitch" periodontal surgery in the vast majority of patients. The response had been tremendous.
What You Can Do
One of the most important non-surgical options available is your own at-home care, which can prevent the need for periodontal intervention entirely.