Meet Long Island Periodontist
Dr. Scharf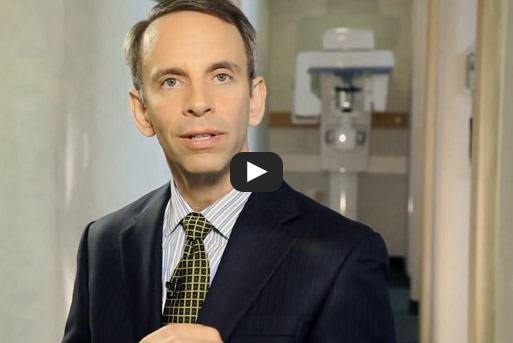 You're probably wondering "Who is Dr. David Scharf?" "What are his qualifications?" "Why should I choose him to be my periodontist?" Dr. Scharf is highly respected in his field, not only because of his extensive education and experience but also because of his personal attention to each and every patient. He and his team are committed to making every treatment as comfortable as possible. Learn why many consider him the best Periodontist in Long Island.
A Leader In Periodontics:
Education and Experience
Dr. Scharf was raised in North Massapequa and graduated fourth in his class from Plainedge High School with honors. He attended both college and dental school at Boston University, where he graduated cum laude. Dr. Scharf was enrolled in an accelerated honors program where he earned undergraduate and dental degrees in six years instead of the usual eight. (Dr. Scharf was one of only three students selected nationwide for this prestigious program.)
Dr. Scharf was elected to Omicron Kappa Upsilon (the "Phi Beta Kappa" for dentists) and received the Boston University Award for Excellence in Periodontology. He was also awarded the Boston University Predoctoral Prosthetic Award for Excellence in Prosthetics, the Academy of General Dentistry Outstanding Senior Student Award, the Boston University Operative Dentistry Special Achievement Award, and the Quintessence Publishing Company Outstanding Senior Award for Excellence in Clinical Practice. When you choose Dr. Scharf, you are choosing a doctor who graduated at the top of his class!
Following dental school, Dr. Scharf completed a yearlong General Practice Residency at Long Island College Hospital in Brooklyn, New York. As a resident participating in this top New York program, he gained extensive clinical experience in different dental fields such as:
Prosthodontics
Periodontics
Endodontics
Orthodontics
Oral Surgery
General Dentistry
Management of Medically Compromised Patients
This experience was augmented by clinical rotations in the departments of general medicine, anesthesia, and emergency medicine. This intensive medical training outside the specialty field of periodontics is rare among dentists and makes Dr. Scharf able to offer his patients extra reassurance and confidence in his skills and knowledge.
While completing his residency, Dr. Scharf was asked to join a group practice in general dentistry in Plainview, New York. The years he spent practicing family dentistry gave him a unique perspective as a specialist working together with general dentists to provide the best care for his patients.
Dr. Scharf returned to school full-time for specialty training in the field of Periodontics while continuing his general practice on a part-time basis. He was 1 of 4 dentists chosen out of over 200 applicants for the highly competitive position as a postdoctoral resident in periodontics at New York University, received exhaustive training, and did extensive clinical research in the fields of both dental implants and Periodontics.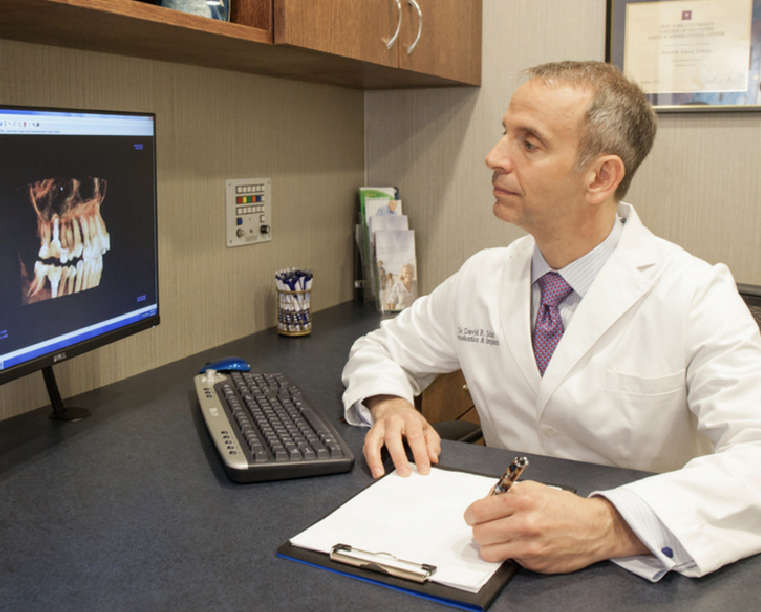 ---
Leader In His Field
Dr. Scharf developed a new surgical technique for soft tissue ridge augmentation, and his research has greatly simplified implant surgery. In May 1995, Dr. Scharf became a Diplomate of the American Board of Periodontology. This was the culmination of years of preparation and involved both written and oral examinations. Nationwide, less than 25 percent of periodontists ever reach this level of achievement.
Dr. Scharf held the rank of Clinical Assistant Professor in periodontics at New York University, where he trained dental students in periodontics. He subsequently held the position of Clinical Assistant Professor at the State University of New York at Stony Brook, where he educated dentists training to be specialists in periodontics. Dr. Scharf is currently a Clinical Assistant Professor in the Department of Implant Dentistry at New York University, where he is responsible for providing advanced implant training to other dental specialists. This position also gives him access to new research findings months and even years before publication, allowing him to offer his patients care from the very leading edge of dental research.
Having published numerous articles in major dental journals in the fields of both periodontics and implants, Dr. Scharf is frequently called upon to lecture his colleagues. He has lectured at local, national, and international levels (including in India and Korea) and is the founder and President of the Integrated Dental Group, an organization he created to further the continuing dental education of local dentists. Dr. Scharf is committed to continuing his own education. He is one of a handful of dentists on all of Long Island with over 2,400 hours of continuing education credits. This is over 10 times the required amount of continuing education credits, which showcases Dr. Scharf's commitment to providing the best in dental care to his patients by staying abreast of the latest dental technologies, methods, and instruments available.
Why His Patients Love Him
Dr. Scharf's patients continually comment on his kind and gentle manner. He is especially good with apprehensive patients, with a contagious sense of humor and a gentle touch that quickly puts patients at ease. (Please visit the patient reviews section of this site to read what Dr. Scharf's patients have to say about their experience in his office.)
Dr. Scharf currently divides his time between his thriving practice in Babylon, New York, and his teaching and research responsibilities at New York University. Dr. Scharf lives locally with his wife, Karen, and their three young children, and serves the local community as both a volunteer fireman and an emergency medical technician.

Professional Publications
Success Rates of Osseointegration for Implants Placed Under Sterile Versus Clean Conditions
View the Article
The Effect of Crestal Versus Mucobuccal Incisions on the Success Rate of Implant Osseointegration
View the Article
Modified Roll Technique for Localized Alveolar Ridge Augmentation
View the Article
Flaring of maxillary anterior teeth can be caused by primary or secondary occlusal trauma. A differential diagnosis needs to be made with regard to the etiology of the problem to establish a proper treatment plan.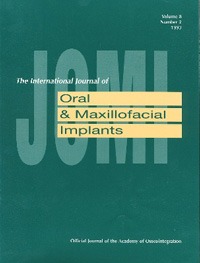 Why Choose Long Island Periodontist
Dr. David Scharf?
There are many reasons to choose Dr. Scharf!
A Board Certified Periodontist (Only 1 in 3 periodontists achieve this).
Certified LANAP laser procedure instructor.
Respected speaker, teacher, and researcher
Developed dental implant techniques that thousands of dentists use worldwide.
A kind and compassionate dental care provider who takes the time to listen to his patients.
Dear Potential Patient,
Do you care about how you are treated when you visit the dentist?
Sadly, for many people, the answer is no. Dental patients routinely endure rude staff, long waits, minimal explanations, and poor service—visit after visit after visit. For many, the thought of trying to switch to a new dentist seems overwhelming—and there's no guarantee it will be any different if they do.
At my office, YOU come first—your comfort, your education, your choices. My staff and I will always treat you as a valued patient and will never dismiss your feelings, anxieties, or questions. We are here to provide the very best possible care for you, and that means listening to you with compassion and respect and coming up with a treatment plan that fits your needs and your budget.
If you like, you can take a few minutes to browse this site and learn about my education, my board certification, the countries I have lectured in, the articles I have published, and how many years I have been both practicing as a periodontist and teaching other expert dentists how to do dental implants. You can also read about the dental technology we use to enhance your treatment and learn for yourself what dental implants are and how they work. I have pursued technical excellence during my entire career and have received professional recognition from my colleagues, and all of this is important—but what makes my practice a special and intimate place is the way we treat our patients.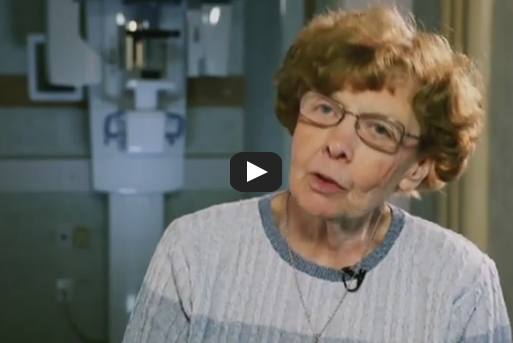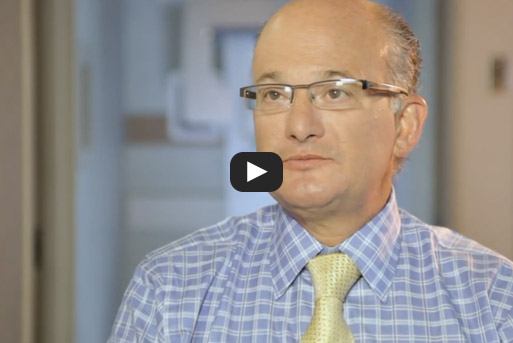 Voted Best Periodontist In Long Island, NY
I was named "Best Periodontist of Long Island" by the Long Island Press for four years in a row—2010, 2011, 2012, 2013, 2014, and 2016. While my technical abilities were necessary for this award, I believe the reason I won was because of the way patients feel about the attention and care they receive here. We treat our patients right, and this turns them into fans of our practice!
It all starts with our team. When I hire new team members, I look for the right personality first. How they interact with my patients is the top priority, as I can always teach them the skills they may be lacking. You can teach people a skill, but you can't teach them to be cheerful, helpful, and accommodating if that is not their nature.
Once the right people are on board, I give them simple instructions that guide their every action in my office. I tell my staff to "treat our patients as you would treat a guest in your home." A guest in someone's home is greeted with a smile and a warm hello, not a clipboard with instructions to "sign in and sit down." A guest is given a tour of your home, not left to wander alone. A guest is treated with kindness, and his or her comfort comes first. The people we accept as patients in our practice are always treated as I would treat guests in my own home.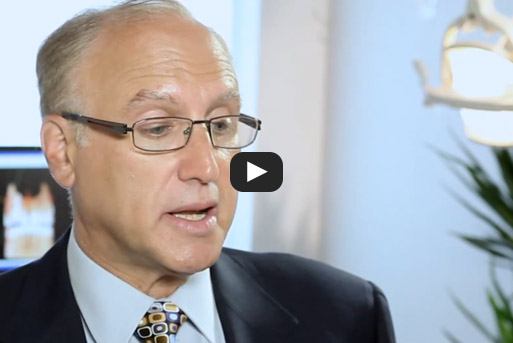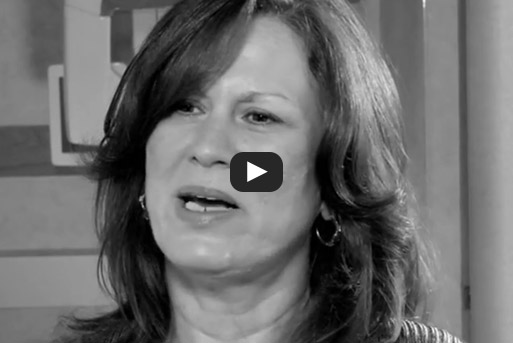 What it's like to be a patient in our office
Our attention to your needs begins with your first call to our office. When the office is not staffed, we forward the office phone to a cell phone that is carried home with us after hours. This allows us to help you by phone when it's convenient for your schedule. There are times when we are sleeping or simply can't answer the phone. For those times, we have chosen voice mail as opposed to an answering service so we can hear your concern in your own words rather than an interpretation of your needs by a third party. We will call you back and address your needs within a very short time.
When you call the office during business hours, the phone is answered by a knowledgeable team member. If the person who answers the phone can't address your specific needs, she will relay the reason for your call and the particulars you gave her to the person who can help you. When you are transferred, the party taking your call will have been briefed with the information you supplied to the person who answered the phone so you don't have to repeat yourself.
We send our new patients a welcome packet in the mail. This packet contains your medical history and patient registration forms. We will transcribe any information you gave us over the phone for you in order to save you time. You can also download the forms directly from this website if you wish.
By completing your health history at home, you will have access to necessary information about your medications and any dental benefit information, and you can complete the form at your convenience. When you arrive for your appointment, simply hand our staff member the completed forms, and you will be seen promptly upon your arrival. If you have any questions while filling out the forms, feel free to call and one of my staff members will be happy to help you!
We guarantee to focus on your comfort
We keep my office spotlessly clean at all times. Our reception area is stocked with fresh coffee, teas, bottled water, and all sorts of cold beverages. Our patient restroom is stocked with some of life's little comforts, including fancy soaps and lotions, mouthwash, and toothbrushes. Many patients arrive early for their appointments or even stop in just to relax, refresh, and unwind!
The Procedure Room
Treatment rooms are bright, airy, and uncluttered, with large picture windows and televisions in the ceiling. We use plenty of topical anesthetics to make sure you are adequately numb before we start treatment. Nitrous oxide, Nu-Calm, oral sedation, and IV sedation are available. To assure your comfort after a visit, we give you Motrin and/or Tylenol to take when we start your treatment. This way, when the "novocaine" wears off, you are comfortable. We will also readily prescribe medications for your comfort.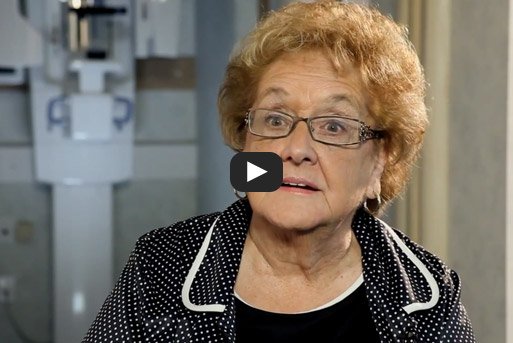 Special Privileges
As a patient in my practice, you will enjoy special privileges. You will have my private contact information. You will not have to worry about getting in touch with me if you need me. You will not get an answering service or have to type your phone number in to have me paged. You will not be directed to another dentist to manage your concern (unless I'm out of the country lecturing). You will just call me directly, and I will answer the phone. Patients in good standing with our office who call with a dental emergency are asked, "How soon can you get to our office?" and their care is assured. You will never have to worry about being able to reach me after hours or in an emergency.
A Million Little Niceties
As a member of our practice, we will shower you with a million little niceties. Vanilla ice cream is very soothing after a procedure, so we keep it on hand to send home with you. We also supply our patients with cold packs, hot packs, gauze, easy-to-understand written instructions, and anything else you need for a quick recovery. We'll call in your prescriptions and even offer to pick them up for you. Some of our seasonal niceties include heated massage chair pads, warm neck pillows, and hand warmers so you can snuggle in and relax.
I personally call every patient after surgery.
I also call most new patients before their first appointment and before a procedure just to check in and see if they have any questions. Sometimes my staff will do this for me. My staff will communicate with you in the methods you prefer. Some people want a phone call, some an email, and still others a text message. Tell us your preference and we will accommodate you.
We respect your time.
We work very hard to respect your time. Each patient is scheduled for his or her own appointment (we do not "double book"), and we allocate the appropriate amount of time for the appointment that is planned. Of all the things we do right, patients seem to comment the most about the fact that we see them on time. Of course, sometimes things beyond our control can tamper with our schedule. Sometimes a patient will come late for an appointment, or a patient needs extra time if he or she has additional questions or an unexpected issue that needs to be addressed that was not part of the original appointment. We do our best to manage unexpected emergencies and not run late, but sometimes it is impossible to accomplish both.
When we see that we are behind schedule, we will do a couple of things. First, for patients who are in the office, we will come directly to you and give you our best estimate of when you will be seen. This means you will never sit in our office for hours wondering what went wrong. Second, if you are not in the office yet, we will call you to let you know there may be a wait and give you the option of rescheduling or coming a little later so as to minimize your wait. This does not happen often, but when it does, our patients appreciate that we give them this choice.
We give each patient the time he or she needs and wants. Visits are not a rushed whirlwind. We set aside time to explain what is being done and to make sure your questions and concerns are addressed. This creates an experience that is comfortable and "just feels right." Our patients are intelligent, discerning people, and we care deeply about the experience they have in our office.
My guarantee.
You must be 100 percent satisfied with your experience in my office. If you are not, please tell me how we could have done better, and we will address the issue. Don't just take my word for it. Visit the patient letters section of this website to see copies of the thank-you notes that patients have written me over the years. When was the last time you were so inspired by an experience in a doctor's office that you sent a thank-you note?
The only way to prove the value of my office is to try it yourself. Right now, I am inviting you to call my office at (631) 661-6633 to schedule an appointment. Enjoy both technical excellence and an exceptional experience. Allow yourself to be treated the way you deserve to be treated. You are the patient, and YOU should come first. In my office, you always will be—I promise.
Sincerely,
David Scharf, DMD
Dr. David Scharf Voted Best Periodontist
of Long Island for 2016!
The results are in, and our very own Dr. David Scharf has been voted the "Best Periodontist on Long Island" in the 2016 Annual Bethpage Best of Long Island competition. This isn't the first win for Dr. Scharf, who was voted "Best Dentist" every year from 2010 to 2014. The Annual Bethpage Best of Long Island competition recently expanded its health and wellness categories, adding dental specialties such as periodontal services. This is an important distinction from the rest of the dental categories since periodontists receive years of extra training to specialize in dental implant placement and the prevention and treatment of periodontal disease. In a statement regarding his win, Dr. Scharf said:
"It's an honor to be named Best of LI in any capacity," says Dr. Scharf of his win. "I was thrilled to be voted the winner of Best Dentist for five years, and I'm even happier about being voted Best Periodontist in 2016. I think it helps to highlight that there are so many different specialties when it comes to dentistry, and maybe having this category helps educate people on what a periodontist is and what we do."
The Annual Bethpage Best of Long Island Awards
Unlike other cities, which typically have similar contests where the top three or four candidates in each category are mentioned, the Annual Bethpage Best of Long Island competition only names the first-place winner. The contest is simply winner-takes-all—with no runner-up or honorable mention categories.
This year alone, 50,717 businesses were nominated and over two million votes were cast, which is part of the reason that this award is so special to Dr. Scharf. "There's no second or third place or runner up – it's a straight vote casting by other local professionals, businesses, and residents, and the top voted nominee is voted Best Of," says Dr. Scharf. "That makes it very competitive, and it's a very good feeling to know that the people in your community really do think you stand out from your peers."
Dr. Scharf's Keys to Success
A Solid Focus On Patient Care Dr. Scharf understands how intimidating it can be for some people to visit the dentist, especially if they are suffering from extensive dental decay or advanced periodontal disease. To make patients as comfortable as possible, Dr. Scharf focuses on providing each and every patient with the care, attention, tools, and explanations that they deserve. Unlike other dental practices, which typically leave patients with nothing but an answering machine after hours, Dr. Scharf happily gives patients access to his personal contact information. If you have a problem with one of your teeth, a question that can't wait, or a concern about your recent procedure, Dr. Scharf wants to know about it.
Proven, Innovative Techniques In order to give his patients the best dental care possible, Dr. Scharf is also focused on continuing research and offering innovative techniques. In fact, Dr. Scharf has developed dental implant techniques that are now used by thousands of dentists across the country. He is also proud to offer services that most periodontists don't offer, such as the pinhole surgical technique, which improves recovery time and reduces incisions.

"I've been doing dental implant placement for Long Islanders since the early '90s," says Dr. Scharf. "I believe I'm still the only dentist in the area who offers non-invasive Cho Pin Hole Gum Rejuvenation, and I know I'm the only one certified to teach laser gum surgical techniques or LANAP on Long Island. I'm proud to have been a pioneer in periodontics on Long Island, and intend to continue serving my local community."
As a board-certified periodontist, Dr. Scharf is proud to offer the residents of Long Island and the surrounding areas with thorough, precise, and thoughtful dental care. If you are interested in becoming a patient, contact our office today.