Dental Implants
in Long Island
When it comes to creating and placing implants, few dentists are as capable as Dr. Scharf. His success rates are evidence of his experience and high standards.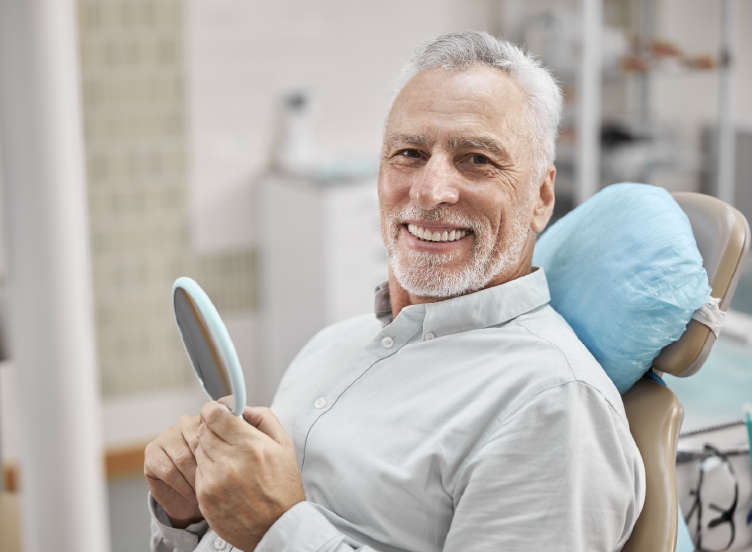 When it comes to perfecting your smile, few dental procedures are as effective as the placement of dental implants. Famed for their incredibly realistic appearance, comfort, and health benefits, dental implants have been used by periodontists to restore form and function to smiles since the late eighties. However, better materials, imaging techniques, and treatment practices have made getting and maintaining implants easier than ever before. Here is a little more information about dental implants, so that you can decide if they are right for you.
What Are Dental Implants?
Simply put, dental implants are artificial tooth roots designed to hold a permanent crown. Created from durable titanium that is made to mimic the natural texture of your jawbone tissue, these posts eventually fuse with your jaw to create a stable biting surface. Implant crowns can be designed to completely alter the look of your smile or to blend in perfectly with the surrounding teeth, depending on your wishes. Because they create such a strong support system, dental implant posts can also be used to secure partial bridges.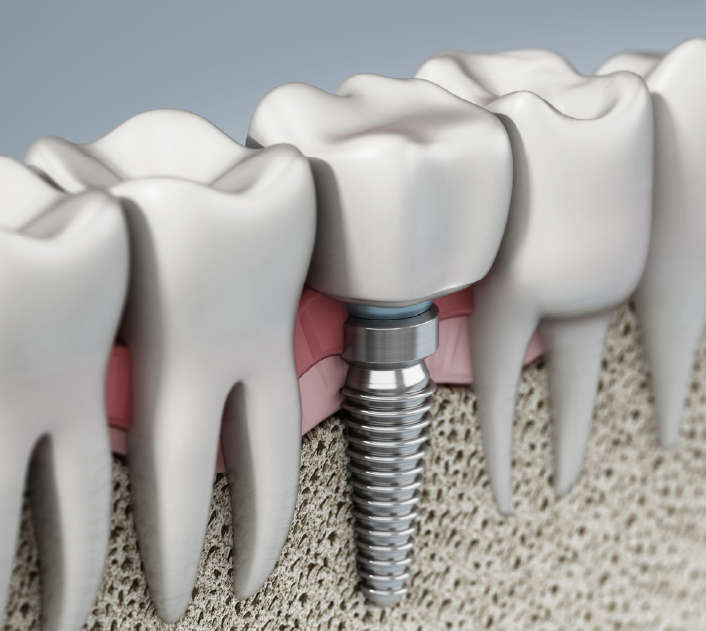 Who Is A Candidate for the Procedure?
Good candidates for dental implant surgery should be committed to maintaining their oral health, not smoking during the implant placement process, and keeping their bodies strong and healthy. Additionally, since certain medications can impact the way the bone heals, Dr. Scharf will carefully evaluate your medical history and previous prescriptions to determine your personal level of risk. Patients who are interested in dental implants should also be treated for conditions like bruxism since tooth grinding can interfere with healing and damage the final implants.
Why Dr. Scharf?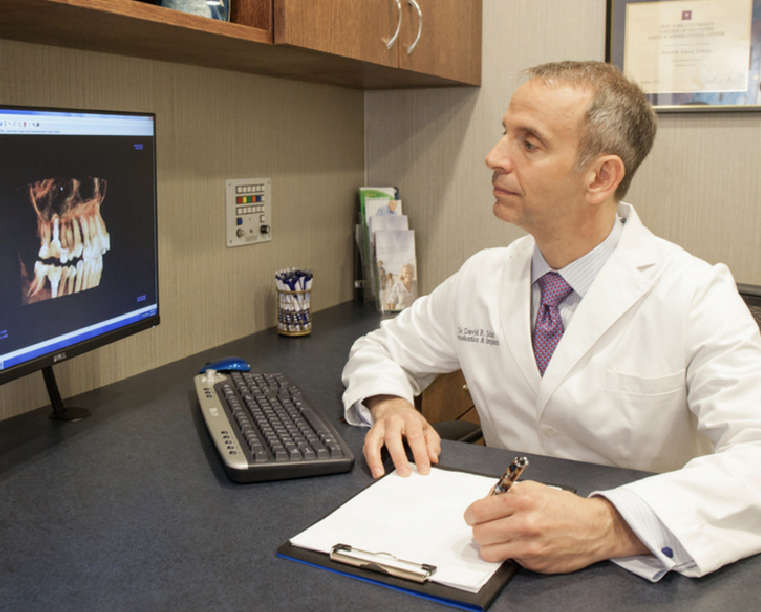 Although many dentists advertise the placement of dental implants, there is no law that prohibits dentists from practicing outside of their scope of expertise. This means that although your family dentist might be willing to place your implants, they might not have the formal training and experience necessary to place your implants safely and effectively, which can extend the process or lead to undesirable results.
However, as a board-certified periodontist, Dr. Scharf has received years of additional formal training in the placement and maintenance of dental implants. Dr. Scharf has also a highly esteemed teacher, lecturer, and scholar on the topic of dental implants, helping him to offer a level of service that can't be beaten.
Dental Implant Patient Review
Read our patient reviews and watch patient testimonial videos.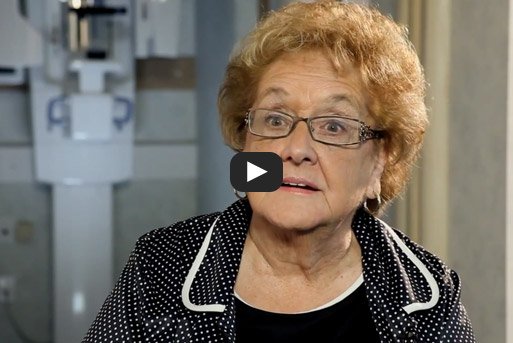 Frances discusses her dental implants with Dr. Scharf
The Procedure Process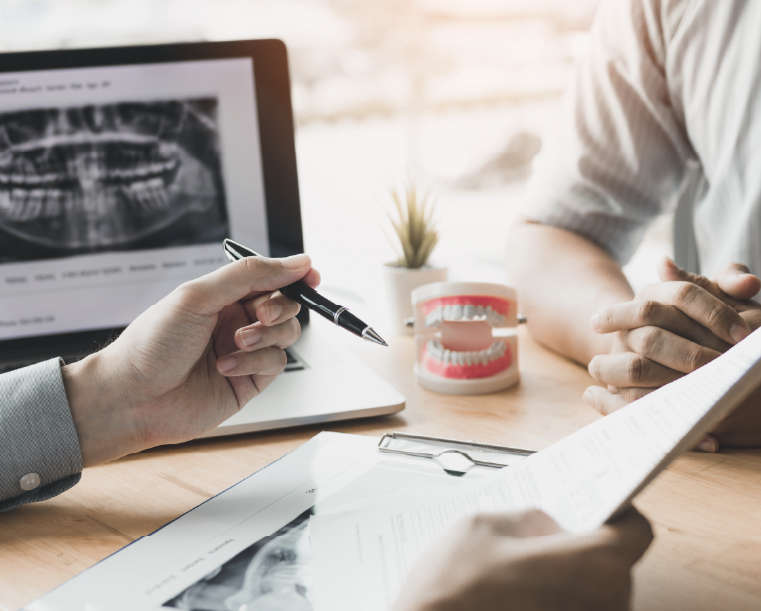 After an exam and consultation, Dr. Scharf will create a personalized treatment plan and meet with you to go over the dental implant procedure and answer all your questions.
After you have met with Dr. Scharf and have undergone a dental exam to determine your candidacy for the procedure, he will create a personalized treatment plan for you. Some patients require prerequisite surgery like bone grafting or extractions before implants can be placed successfully.
After the area has healed and is determined to be strong enough to hold an implant, you will be asked to come back to have the dental implant placed. During placement, the entire area is completely numbed with a powerful anesthetic.
Implant healing and integration with the jawbone tissue can take between 4-6 months, but after the area has healed, you are ready to have the final crown cemented to the implant.
Impressions will be taken and your dental crown will be fabricated, and after it is cemented to the post, your transformation will be complete.
The Powerful Benefits of Dental Implants
Dental implants offer a long list of powerful benefits, but probably the most important one is the fact that they prevent bone loss. Most people don't realize it, but when you lose a tooth, your jaw tissue starts to resorb. This process occurs quickly, with the bone ridge losing as much as 25% of its width within the first year following the loss. However, dental implants stimulate the jaw, keeping it healthy and preventing bone loss. Additionally, dental implants are easy to keep clean, incredibly durable, and capable of lasting a lifetime. They also improve your smile, speech, and confidence.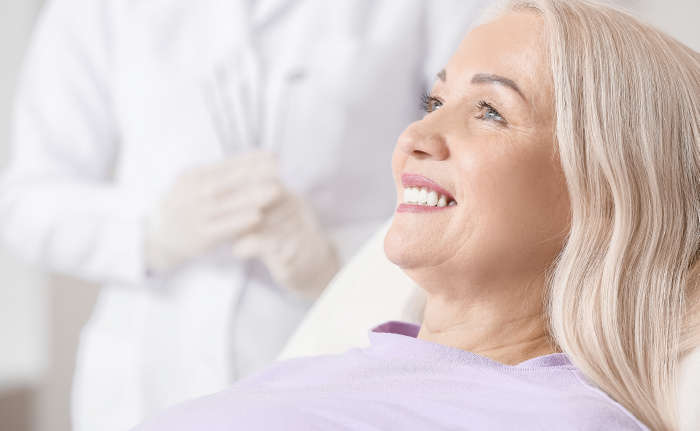 Cost of Dental Implants
Oftentimes, patients who are considering dental implants are nervous about the expense of the procedure, especially since dentures and partial bridges are a fraction of the price. However, because dentures don't protect against bone loss, most people have to replace them every five years or so, which drives up your total treatment cost.
On the other hand, dental implants are a beautiful, permanent solution for missing teeth, saving you a lot of money in the long run. In fact, because they work so well and can last for the rest of your life, dental implants are an incredibly economical solution for tooth loss. The actual cost of dental implants depends on your insurance.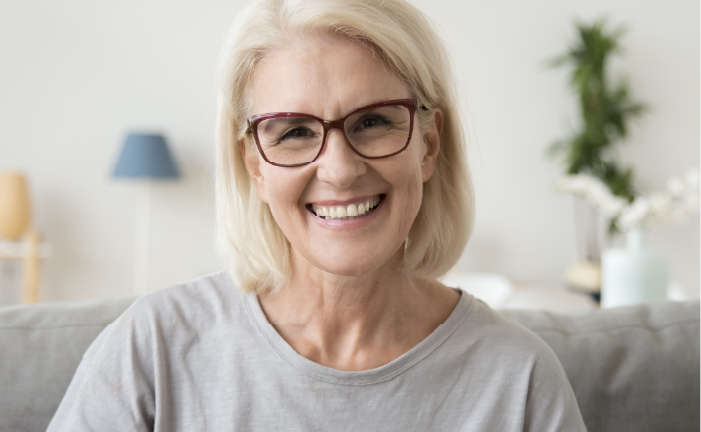 Patient Review for Dental Implants
★ ★ ★ ★ ★
Google review
My experience at Doctor Scharf's office was wonderful. He is so professional and so skilled and explains everything he is doing in great detail. He also takes the time to fully answer questions. On top of that he has a great personality. He did two implants for me and they worked out perfectly. Everyone in the office is a pleasure to speak with be around and I would highly recommend Dr. Scharf and his team to anyone needing dental implants.
-Frank Mirasola
Dental Implants
Recovery Process
The recovery process for dental implants varies depending on the number of implants placed and the complexity of the procedure. However, there are some general steps that you can expect to follow:
Day 1: You will likely experience some pain and swelling after your surgery. Dr. Scharf will prescribe pain medication to help you manage these symptoms. You will also be instructed to keep your mouth clean by rinsing with a saltwater solution and brushing your teeth gently.
Days 2-7: The pain and swelling will gradually subside during this time. You may still experience some discomfort, but you should be able to resume most of your normal activities.
Weeks 2-6: The implant will begin to fuse with your jawbone during this time. You should avoid chewing hard foods or using straws during this time.
Months 3-6: The implant will be fully healed and you will be able to have a permanent crown or bridge placed.
It is important to follow Dr. Scharf's instructions carefully during the recovery process. This will help to ensure that your implants heal properly and that you have a successful outcome.
Here are some additional tips for recovering from dental implant surgery:
Get plenty of rest. Your body needs time to heal, so it is important to get plenty of rest.
Drink plenty of fluids. Fluids help to flush out bacteria and promote healing.
Eat a soft diet. Avoid chewing hard foods or using straws during the first few weeks after surgery.
Brush your teeth gently. Brush your teeth gently, using a soft-bristled toothbrush and fluoride toothpaste.
Rinse your mouth with salt water. Rinse your mouth with a saltwater solution after brushing your teeth.
Take your pain medication as prescribed. Take your pain medication as Dr. Scharf has prescribed to help manage any pain or discomfort.
Call Dr. Scharf if you have any concerns. If you have any concerns about your recovery, call us immediately.
Risks Involved with Dental Implants
Dental implants are a safe and effective way to replace missing teeth, but there are some risks associated with the procedure. These risks include:
Infection: Infection is a risk with any surgical procedure, but it is more common with dental implants than with other types of tooth replacement. The risk of infection can be reduced by following Dr. Scharf's instructions carefully before and after surgery.
Bleeding: Bleeding is also a risk with any surgical procedure, but it is usually minor and easily controlled.
Nerve damage: There is a small risk of nerve damage during dental implant surgery. This can cause numbness, tingling, or pain in the face, lips, or tongue. Nerve damage is usually temporary, but it can be permanent in rare cases.
Allergic reaction: There is a very small risk of an allergic reaction to the materials used in dental implants. This can cause swelling, redness, or itching in the mouth.
Failure: In rare cases, dental implants can fail. This can happen if the implant does not fuse with the bone or if the surrounding bone is not strong enough to support the implant. If an implant fails, it may need to be removed and replaced.
It is important to discuss the risks of dental implants with you before you decide if the procedure is right for you. We go over the entire procedure, including the risks, and answer all of your questions before we start any procedure. We want you to be comfortable and knowledgeable about the procedure.
Long Island Dental Implants
ADDRESS:
98 East Main Street
Babylon, NY 11702
Get Directions
PHONE: (631) 661-6633
OFFICE HOURS:
Monday: 11:00 AM to 8:00 PM
Tuesday: 9:00 AM to 8:00 PM
Wednesday: 8:00 AM to 5:00 PM
Thursday: 8:00 AM to 5:00 PM
Friday: 8:00 AM to 5:00 PM