Fill Out These New Patient Forms
Dr. Scharf believes in making trips to his office as convenient as possible. We understand that most of our patients have busy schedules, which is one reason all of our new patient forms are available online.
If you are a new patient, please complete the New Patient Registration Form and Health History Form. Also, read the Privacy Policy and sign the Privacy Policy Form before your first visit. Please call us if you have questions.
Tips For Filling Out New Patient Forms
We want your paperwork to be as complete as possible. Check out these easy tips for improving your new patient forms.
Take Your Time:
Read the entire form before filling it out.
Use dedicated sections for specific information.
Complete the second page of the paperwork.
Write Legibly:
Focus on legible writing for accurate recording.
Use a blue or black pen, as colored script may not be picked up by scanning software.
Double Check Your Work:
Review completed forms for accuracy.
Verify details such as insurance identification numbers.
Consider having a friend or spouse review for a fresh perspective.
Ask Questions:
Don't hesitate to ask about any concerns regarding the forms.
Flag questions with a star or check for follow-up during your appointment.
Make A Copy:
Create a copy of the completed forms for personal reference.
Useful for addressing future questions about care or insurance billing.
Contact for Assistance:
Reach out if there are any questions or concerns during the form-filling process.
The office is ready to assist in completing patient forms.
If you have any questions please contact us. We are happy to assist you in filling out your patient forms.
Maximizing Your Insurance Benefits
Dental insurance can be confusing. Let us help!
Check with your dental coverage carrier to find out what your yearly maximum is and how much you have left.
Bring your benefits book with you to your appointment, if possible.
We will complete all paperwork and submit claims to your insurance company.
We can spread out your dental procedures to maximize your annual dental benefits.
Our financial coordinator is always available to assist you in obtaining the full benefits to which you are entitled under your dental benefit plan. There are thousands of dental benefit plans, and it is impossible to know in advance exactly what your benefits will be.
We encourage you to bring to your first appointment the papers from your dental coverage company that outline your benefits. We can help you better understand your particular policy. You should also call your dental benefits provider to confirm your yearly maximum and how much has been used. Your dental benefits provider will usually attempt to limit your coverage by using these annual caps on your benefits.
We will complete all your insurance paperwork in a timely manner at no additional fee and make the process as easy as possible for you.
About Dental Benefits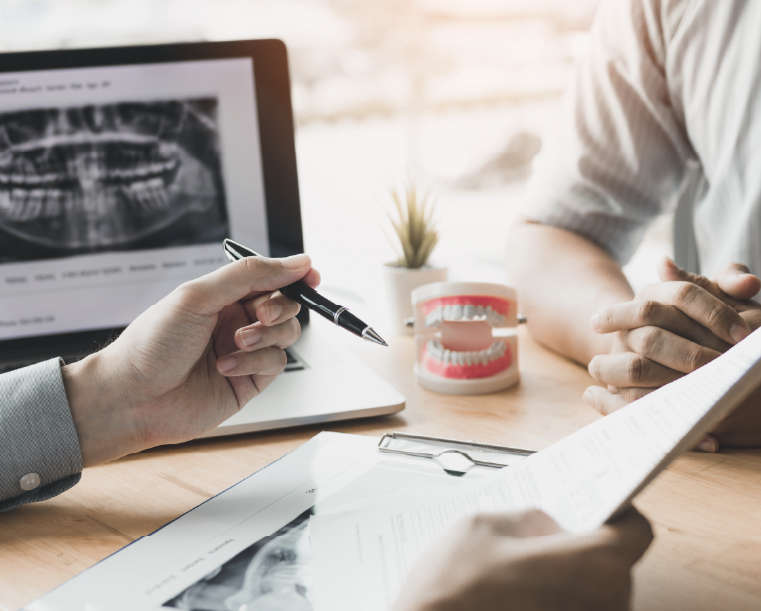 A dental benefit plan is not designed to cover all your dental bills. Unlike medical insurance, dental benefit plans typically have very low yearly limits. Most dental plans have a yearly maximum benefit of $1,000–$1,500.
Before Dr. Scharf begins any treatment, he will provide you with an estimate of the cost of treatment. This information will be transmitted electronically to the dental plan provider. They will confirm what portion of the fee will be covered by your plan. We submit claims electronically to speed up your reimbursement by your benefit provider.
Our financial advisor will help you create a payment arrangement that will allow you to pay the balance of your treatment cost according to a plan that fits your budget. Please contact us if you have any questions.
Become a New Patient of Dr. Scharf in Long Island
ADDRESS:
98 East Main Street
Babylon, NY 11702
Get Directions
PHONE: (631) 661-6633
OFFICE HOURS:
Monday: 11:00 AM to 8:00 PM
Tuesday: 9:00 AM to 8:00 PM
Wednesday: 8:00 AM to 5:00 PM
Thursday: 8:00 AM to 5:00 PM
Friday: 8:00 AM to 5:00 PM