Dr. Scharf Discusses Dental Implants
in Long Island
When it comes to creating and placing implants, few dentists are as capable as Dr. Scharf is. His success rates are evidence of his experience and high standards.
What Are Dental Implants Like vs. Dentures?
Are There Advances in Dental Implants?
Why You Are Never Too Old for Dental Implants
Why Choose Dr. Scharf?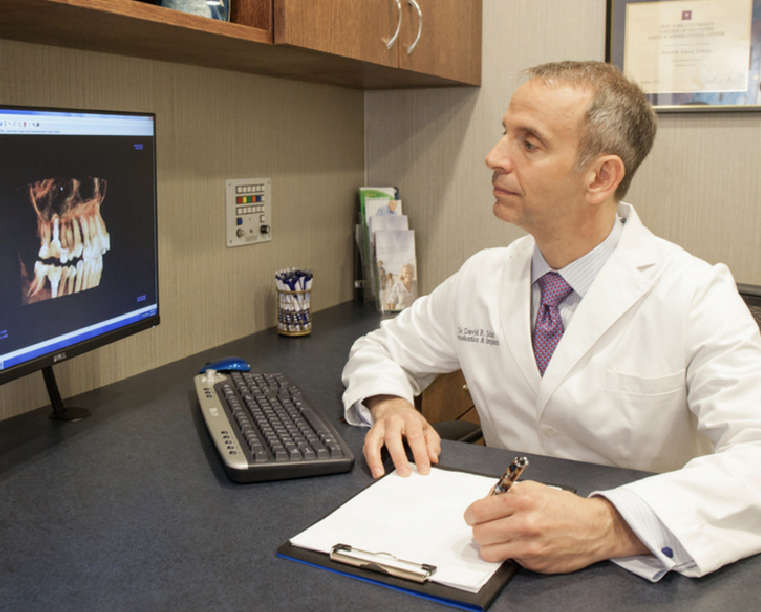 Although many dentists advertise the placement of dental implants, there is no law that prohibits dentists from practicing outside of their scope of expertise. This means that although your family dentist might be willing to place your implants, they might not have the formal training and experience necessary to place your implants safely and effectively, which can extend the process or lead to an undesirable result. However, as a board certified periodontist, Dr. Scharf has received years of additional formal training in the placement and maintenance of dental implants. Dr. Scharf has also a highly esteemed teacher, lecturer, and scholar on the topic of dental implants, helping him to offer a level of service that can't be beaten.
After an exam and consultation, Dr. Scharf will create a personalized treatment plan and meet with you to go over the dental implant procedure and answer all your questions.